---
So I decided to show you all the books I'd like to buy this year. I love to make lists and I already have this list on my IPad so I thought: let's share it! I'm hoping on buying all of them this year. These are all the books I'd like to buy soon: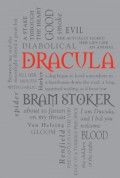 And these are all the boxsets I'd like to get:
And I also really want to own all the books in the Wordsworth edition of Jane Austen's and Brontë's novels (and maybe Dickens's). Winter (book 4 in the Lunar Chronicles) as well and some of Stephen King's but I'm not sure which ones. The boxset of The Little Black Penguin classics comes out in September (I believe) and it's cheaper than buying some of them on any website.
What is on your wishlist?