---
Summary:
Lola Nolan is a budding costume designer, and for her, the more outrageous, sparkly, and fun the outfit, the better. And everything is pretty perfect in her life (right down to her hot rocker boyfriend) until the Bell twins, Calliope and Cricket, return to the neighborhood. When Cricket, a gifted inventor, steps out from his twin sister's shadow and back into Lola's life, she must finally reconcile a lifetime of feelings for the boy next door.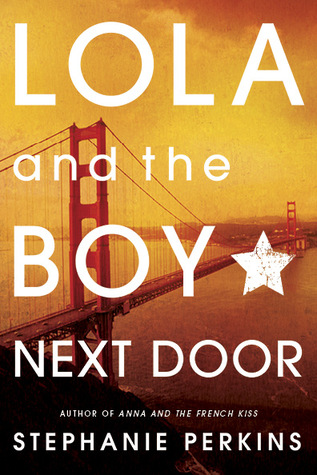 My opinion:
I probably should've given this book 4 stars instead of five, because I didn't like the beginning that much and I put the book down so many times. I read the beginning in December and I put it down because of that reason. But I picked it up now from the beginning.
Also because the story is very predictable and you already know how it's going to end at the very beginning. I liked Lola's parents (her two fathers, not the mother) and the fact that Lola loves fashion (her words: not fashion, but costumes).
Then why 5 stars? I marked 7 quotes, which is a reason a book always get an extra star for me and the ending was so heartwarming! I almost cries (this means I never cry when I'm reading a book or watching a movie, but when it almost happens it says enough).
I highly recommend this book to everybody (yes even guys can read this book) and I so want to read Isla and the Happily Ever After (I have to wait until the end of August sigh).
Have you read Lola and the Boy Next Door and do you like it as much as I do?