---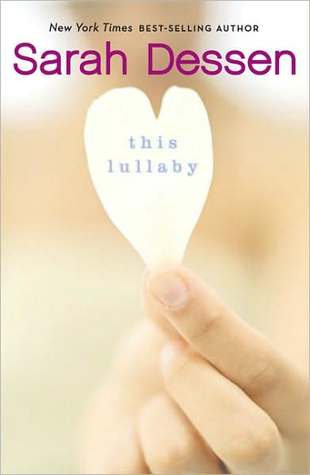 The only book a read before that was written by Sarah Dessen was Lock & Key. I read that on my ebook and it was so good that I bought myself a boxset. Today I'm going to review This Lullaby.
Summary:
When it comes to relationships, Remy doesn't mess around. After all, she's learned all there is to know from her mother, who's currently working on husband number five. But there's something about Dexter that seems to defy all of Remy's rules. He certainly doesn't seem like Mr. Right. For some reason, however, Remy just can't seem to shake him. Could it be that Remy's starting to understand what those love songs are all about?
This Lullaby is based on a song that her father wrote for her. Her father left when she was very young, so she doesn't remember him, the only thing she knows is that he's a singer and that he wrote that song for her.
My opinion
This story is so different from the other stories I've read. It's a contemporary novel with a teenager. All Sarah Dessens' books have that theme, but it's also set in the summer. This story was so interesting because now a days almost all parents are divorced and the kids don't believe in real love anymore. My parents are still together and I believe in real love, but it's interesting to read a book that has a different view of it.
I really want to read more books by Sarah Dessen and I want to collect all of them.
Have you read This Lullaby and what is your opinion?